Estimated Shipping Widget will be displayed here! (with custom color)
Regular price
Sale price
$249.99
Unit price
per
Sale
Sold out
Orders over $499 qualify for free shipping.
Pet's Choice Guarantee
🗸 Lowest Price Guaranteed
🗸 100% PCI Compliant Secure Shopping
🗸 Easy Returns
🗸 Fast & Free Shipping on orders over $499
🗸 Dedicated Customer Service
🗸 0% Interest Financing Available
View full details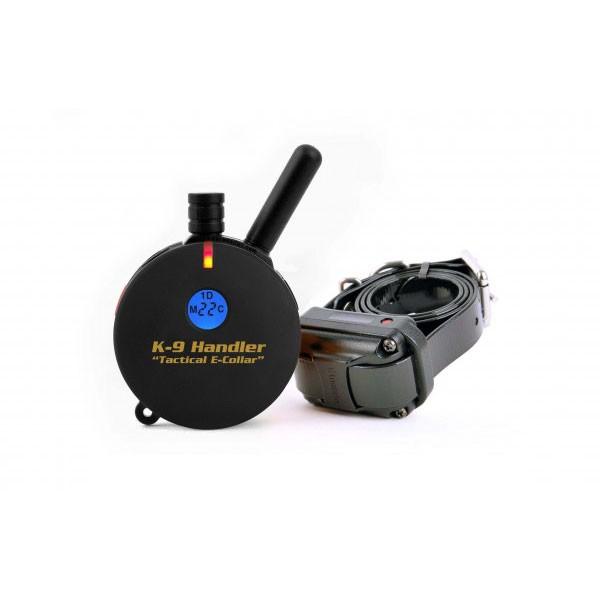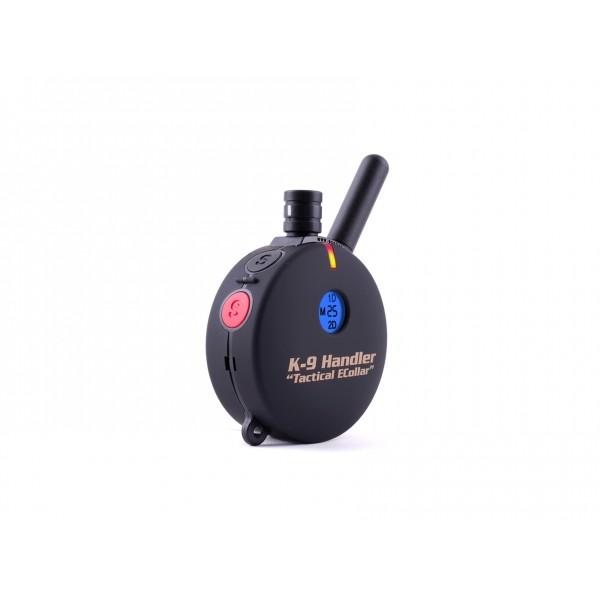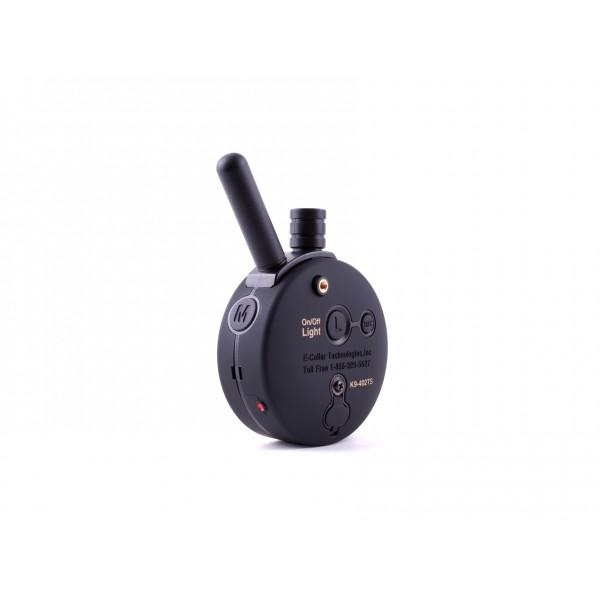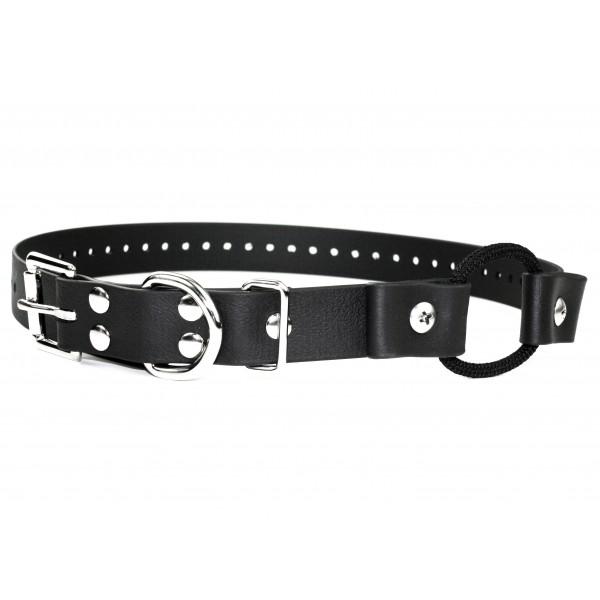 ---
Educator K9-400 3/4 mile Remote Dog Training Collar by E-Collar
The E-Collar Educator K9-400 is a ¾ mile dog training collar that features a multitude of features making it one of the most humane and effective dog trainers available on the market.
Humane & Safe - Stress-Free Stimulation
Safe and humane dog training to improve effectiveness and reduce stress on your dog. Educator training collars use the lowest levels of 'blunt' stimulus to improve behavior and reduce the stress of owning a dog. Every Educator dog training collar is built to the highest quality standards and is engineered to withstand extreme environmental dog training conditions. We fully assemble each Educator dog training collar and test all of our products in the USA.
Control of Stimulation (COS)
Our advanced COS (Control Of Stimulation), employed with all Educator dog training collars, provides the owner the ability to finely tune the stimulation level for all the different temperaments of dogs. Dogs properly trained with Educator collars typically never vocalize discomfort, jerk their heads or experience the fear of the training collar commonly found with imported shock collars. The stimulation dial can be adjusted from level 0 to 100 easily and safely, without the risk of over stimulation. The 'lock and set' feature allows the user to lock in the best stimulation level.
Boost Stimulation if Needed
The boost level can be set anywhere from 1 and 60 on most E-Collar products for situations where you absolutely need to get your dog's attention.
Pavlovian Tone
An exciting new feature is Pavlovian Tone. When the button is held down, the dog first hears a 1½ second tone, followed by stimulation, unless the button is released. Dogs quickly learn to associate the tone with a stimulation and soon respond to the tone itself.
Ergonomic Design
With its ergonomic 'stopwatch' design, you don't even have to look at the transmitter, allowing you to watch your dog at all times. The transmitter also controls a tracking light which allows the user to flash or continuously light up the training collar receiver for locating a dog after dark. A beeper can be turned on to help locate a lost transmitter. The waterproof transmitter even floats, so don't worry if you drop it in the lake. The convenient night blue LCD displays used on all Educator products provide the user an easy way of knowing the stimulation level in all conditions
Night Tracking Light for Night Time Use
The E-Collar transmitter  can control a tracking light on the collar that allows the user to continuously light up or flash the collar to locate your dog at night. A beeper can be activated to also locate a lost transmitter. The night blue LCD displays that all E-Collar transmitters feature provide the user a clear understanding of what stimulation level the collar is currently using in all conditions. Transmitter is also completely waterproof!
E-Collar K9-400 Tactical Features
Accommodates dogs 5 lbs and over
Up to 3/4 of a mile range
100 Levels of stimulation that is dial adjustable with a lock and set feature
Li-Polymer Rechargeable Batteries (2 hour for full Charge)
Tone Option
60 Level Boost Stimulation for extra stimulation
Can accommodate up to two dogs
Bungee Collar
Proudly manufactured in the USA
E-Collar K9-400 Tactical Package Comes With
One Transmitter
One 3/4" x 30" Biothane Bungee Collar
Three Sets of Contact Points (5/8", 3/4"and 3/4" Thick Fur)
A Contact Point Removal Tool
Battery Charger & Splitter Cable
Owner's Manual for instructions and training information
Lanyard for K9-400 Transmitter
E-Collar K9-400 Tactical Dimensions
Collar Receiver Measures: 2.0" x 1.5" x 1.1", 2.4 oz.
Collar Strap Measures: 3/4" x 30", 1.46 oz. (Can Be Cut to Size)
Transmitter Measures: 2.75" Diameter 1.29" Thick,  4.3 oz.
The Educator K9-400 Includes a Two (2) Year Warranty
All E-Collar Technologies collars are covered by a two year warranty from the manufacturer. The manufacturer warrants that all collars are free of defects and will provide replacements for any defective products. 
Shipping
E-Collar Shipping Times
E-Collar items ship out within 1-3 business days of your order from Garrett, Indiana.
Please reference the map below to estimate the number of days your item will take to arrive to your location.
Warranty
Includes a Two (2) Year Warranty
All E-Collar Technologies collars are covered by a two year warranty from the manufacturer. The manufacturer warrants that all collars are free of defects and will provide replacements for any defective products. 
---
Awesome collar
Within 45 minutes I had my 4 year old German shepherd off the leash under control with this e collar. This device is the ticket to your dogs freedom my boy gets excited when I put it on him as he knows he's gets to be free and rewarded for listening to me.