Estimated Shipping Widget will be displayed here! (with custom color)
Regular price
Sale price
$393.00
Unit price
per
Sale
Sold out
Orders over $499 qualify for free shipping.
Pet's Choice Guarantee
🗸 Lowest Price Guaranteed
🗸 100% PCI Compliant Secure Shopping
🗸 Easy Returns
🗸 Fast & Free Shipping on orders over $499
🗸 Dedicated Customer Service
🗸 0% Interest Financing Available
View full details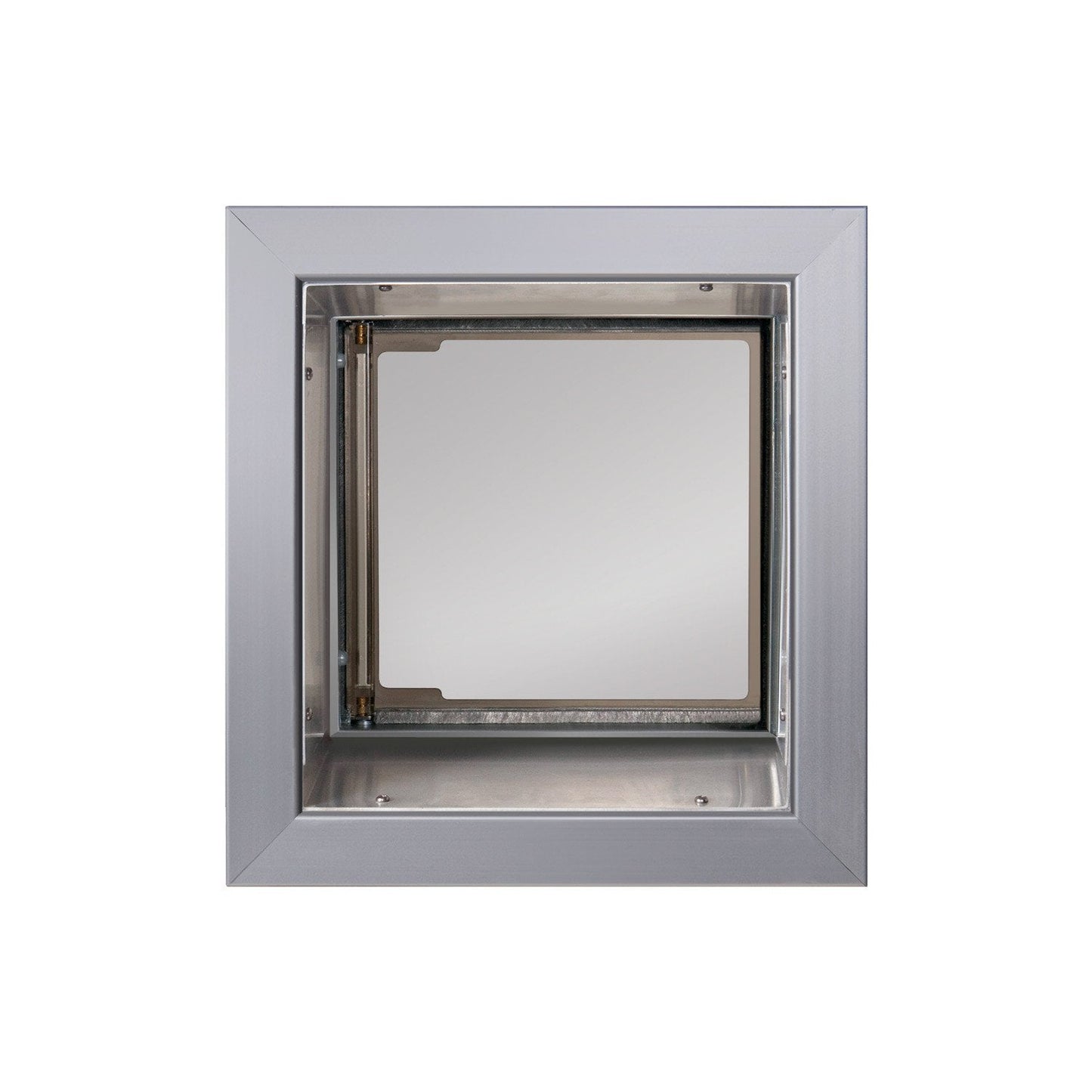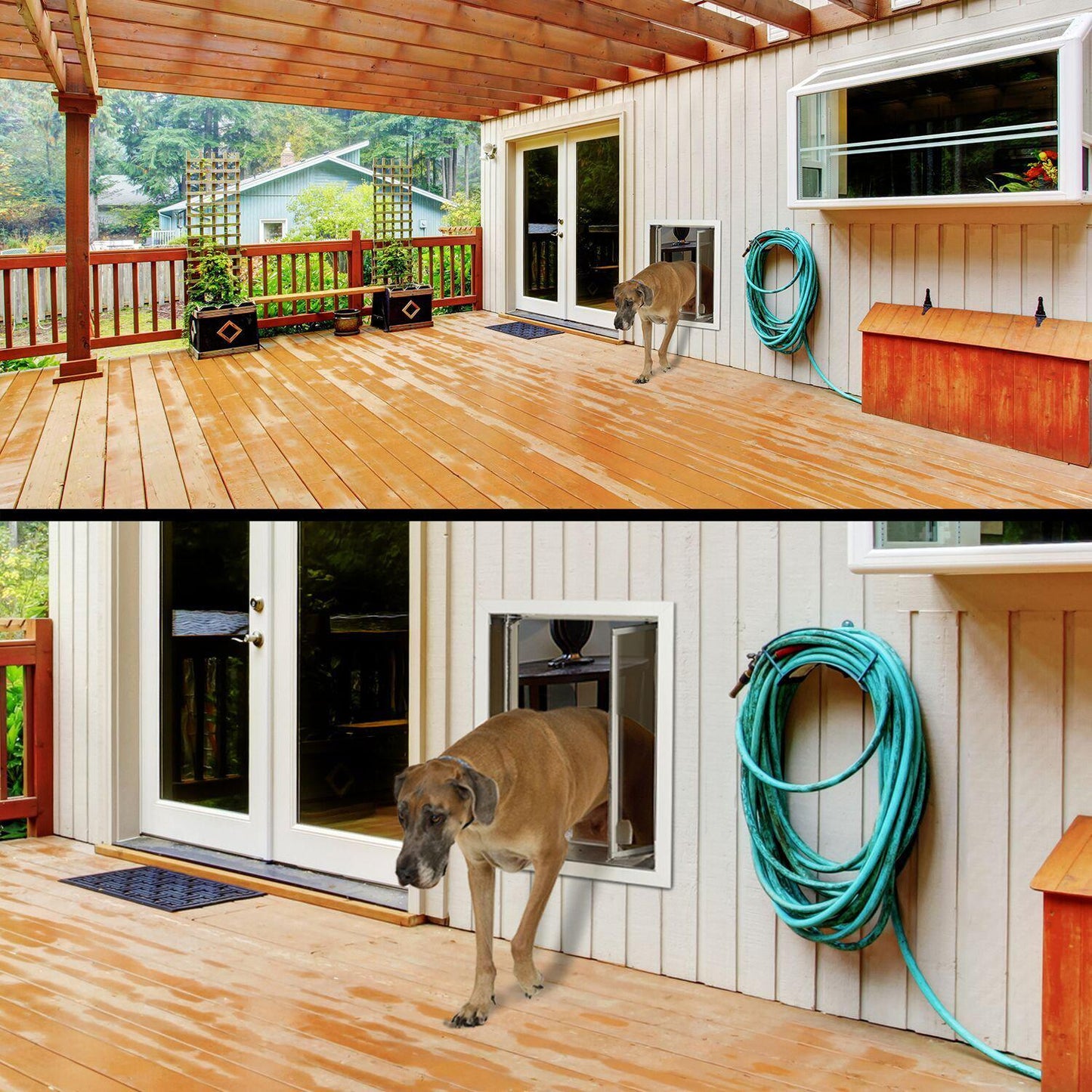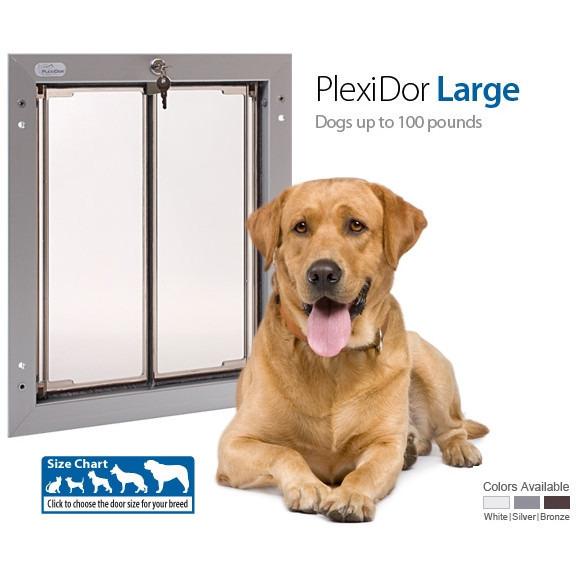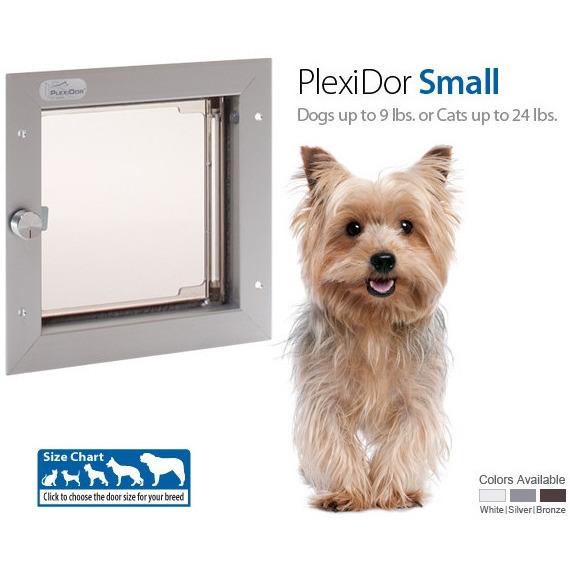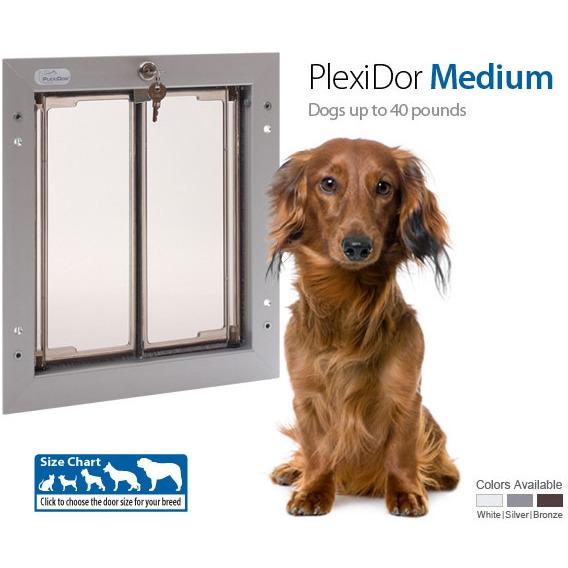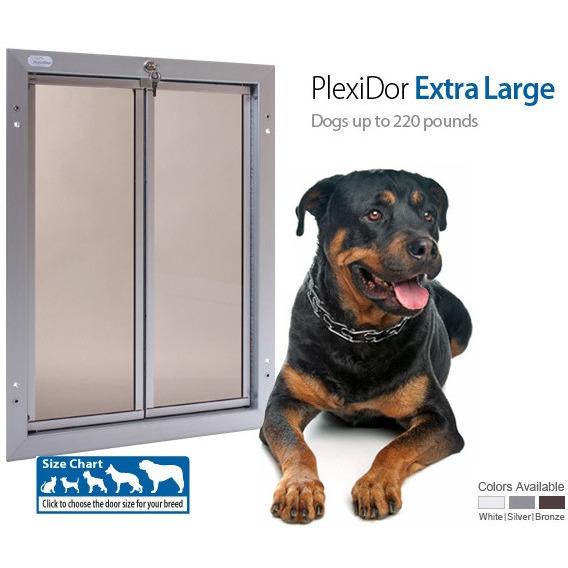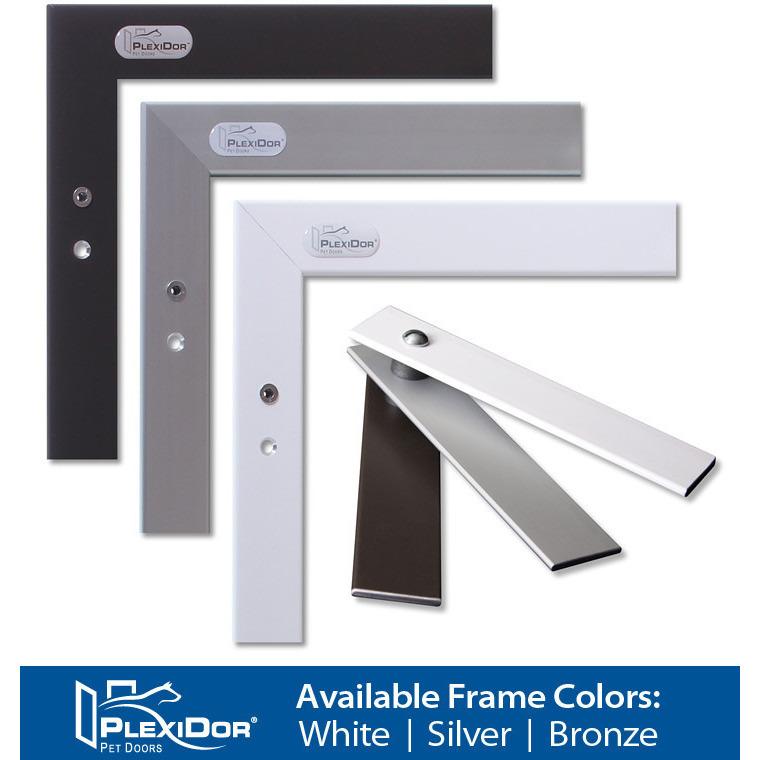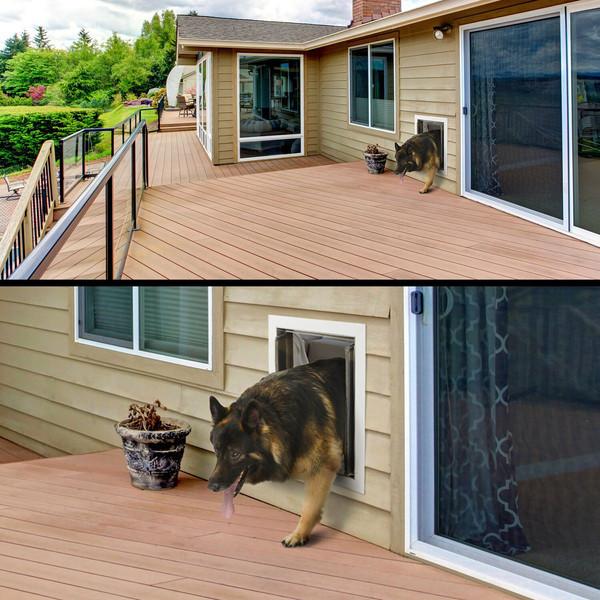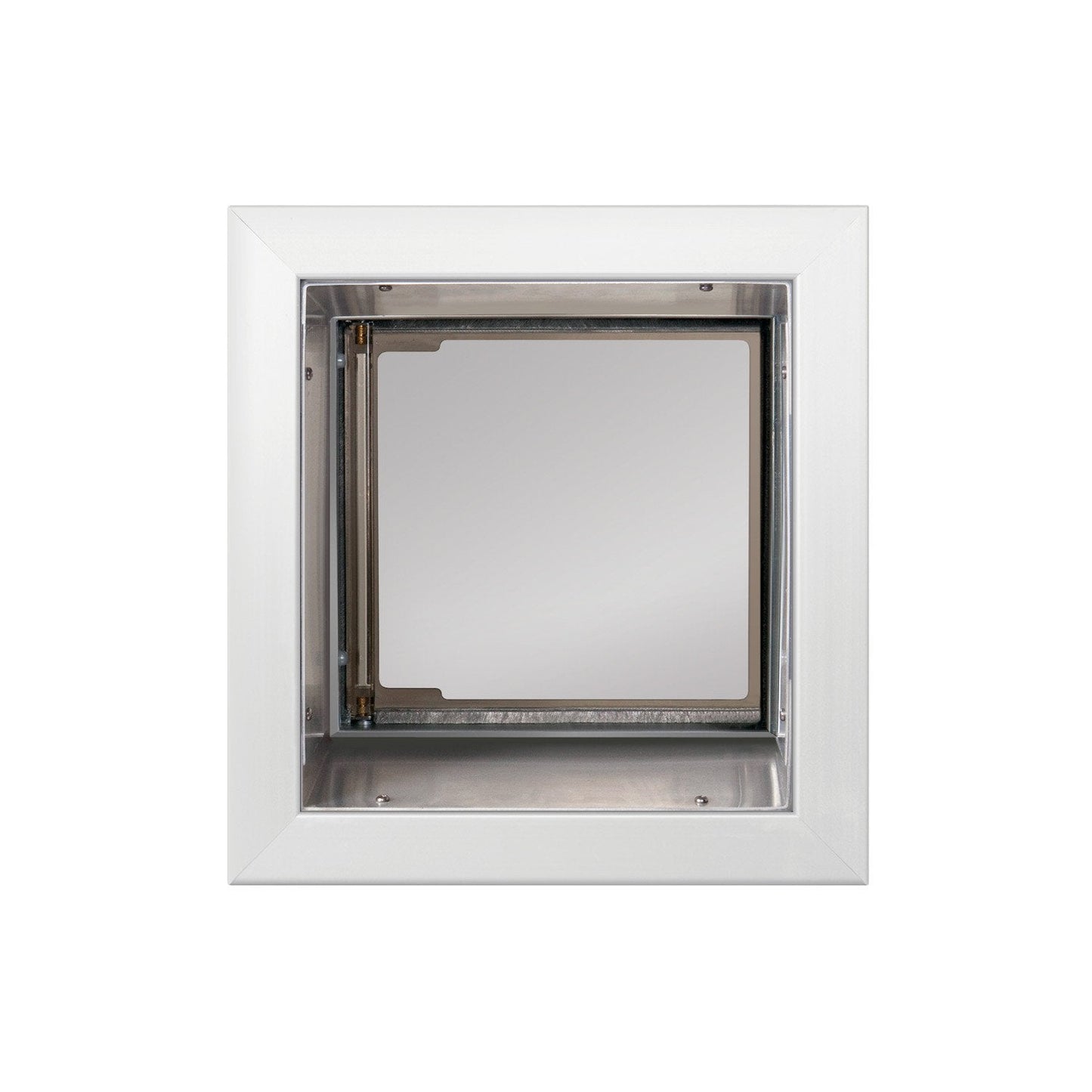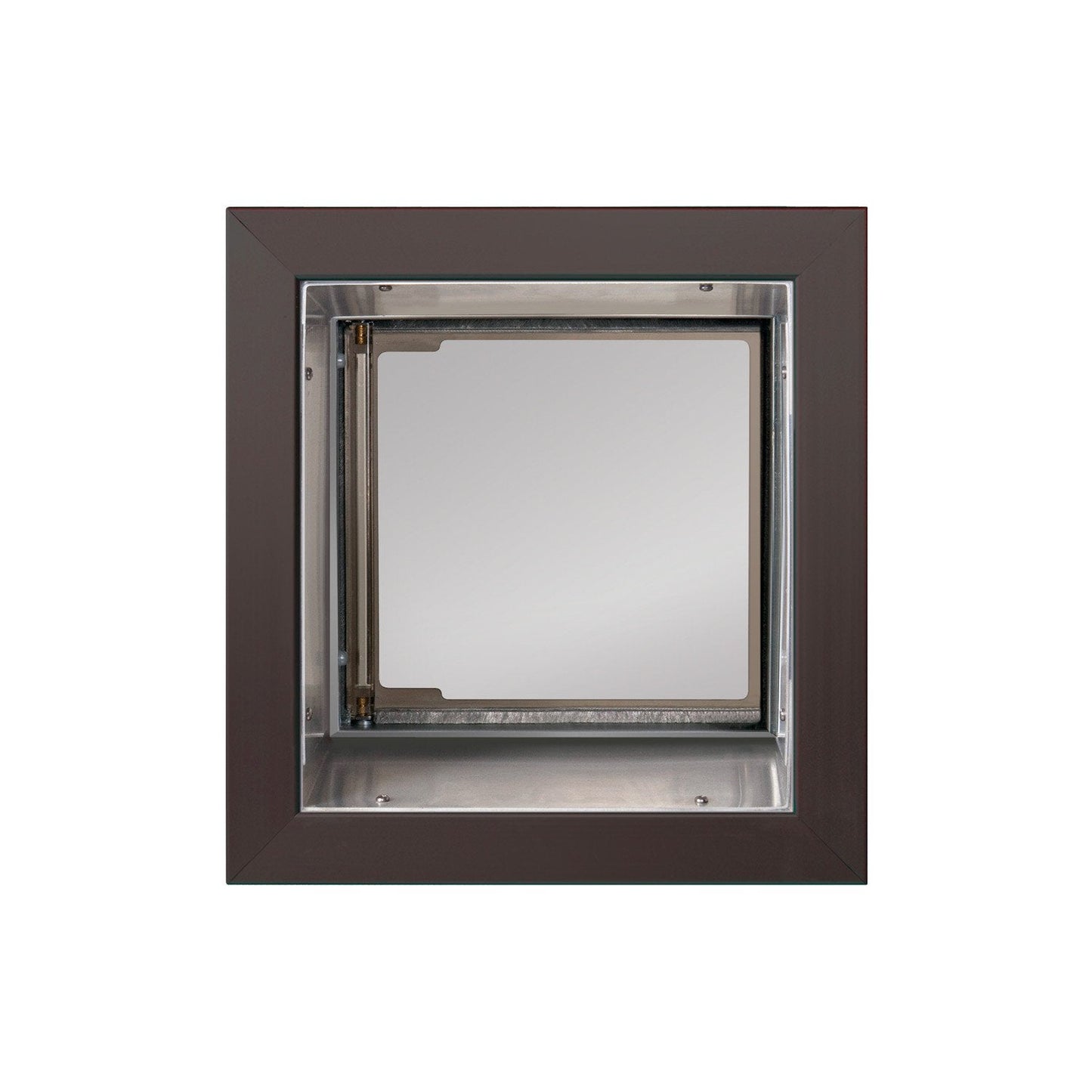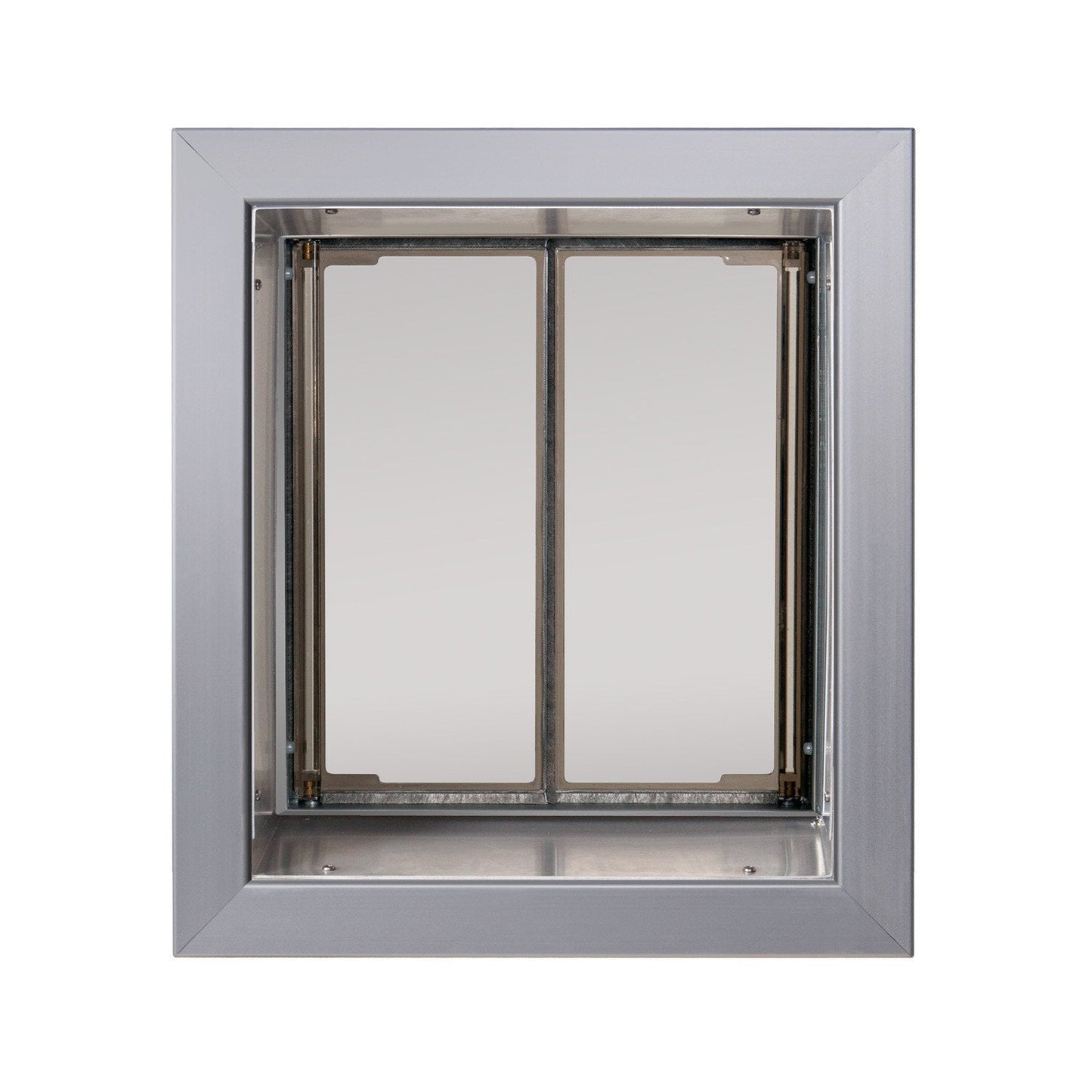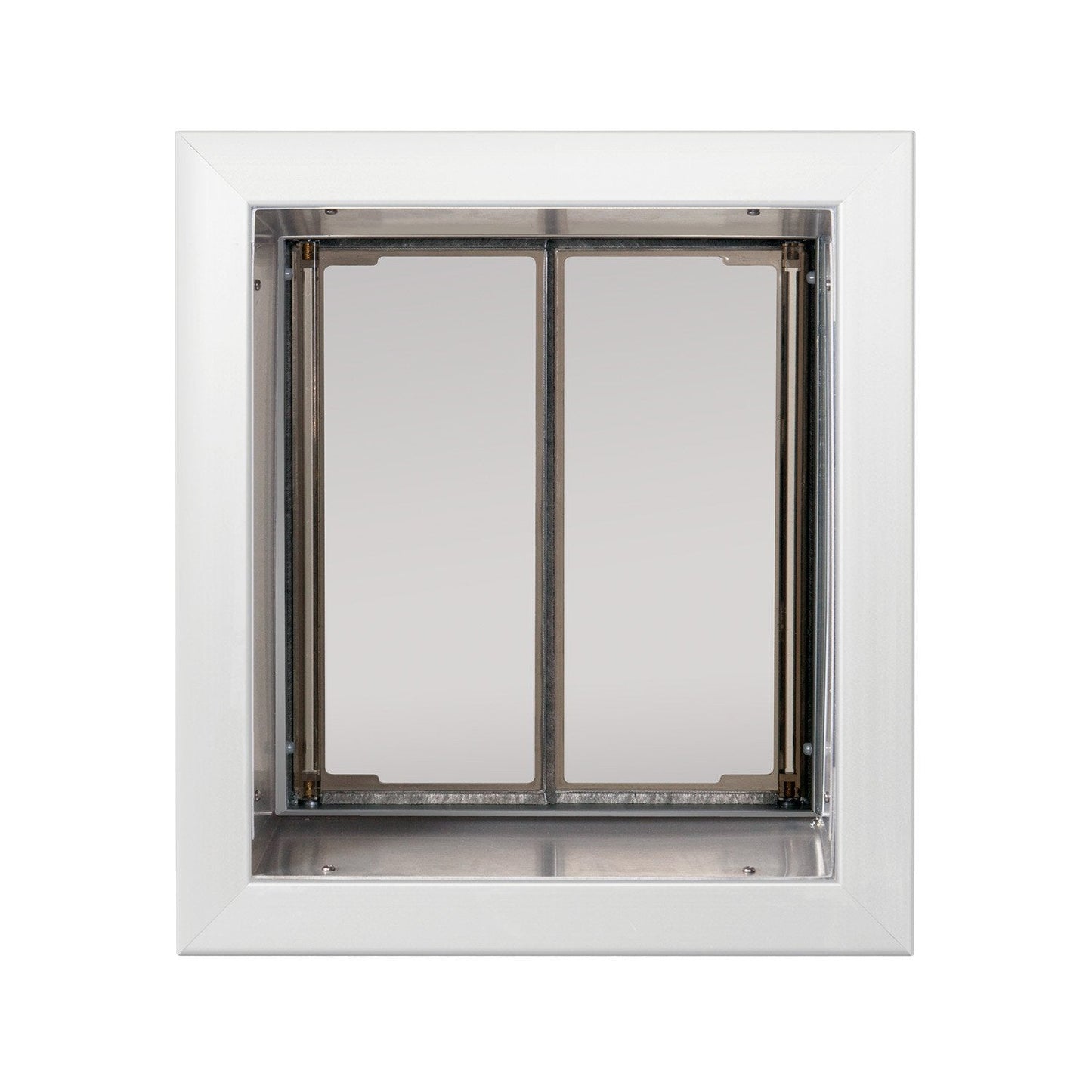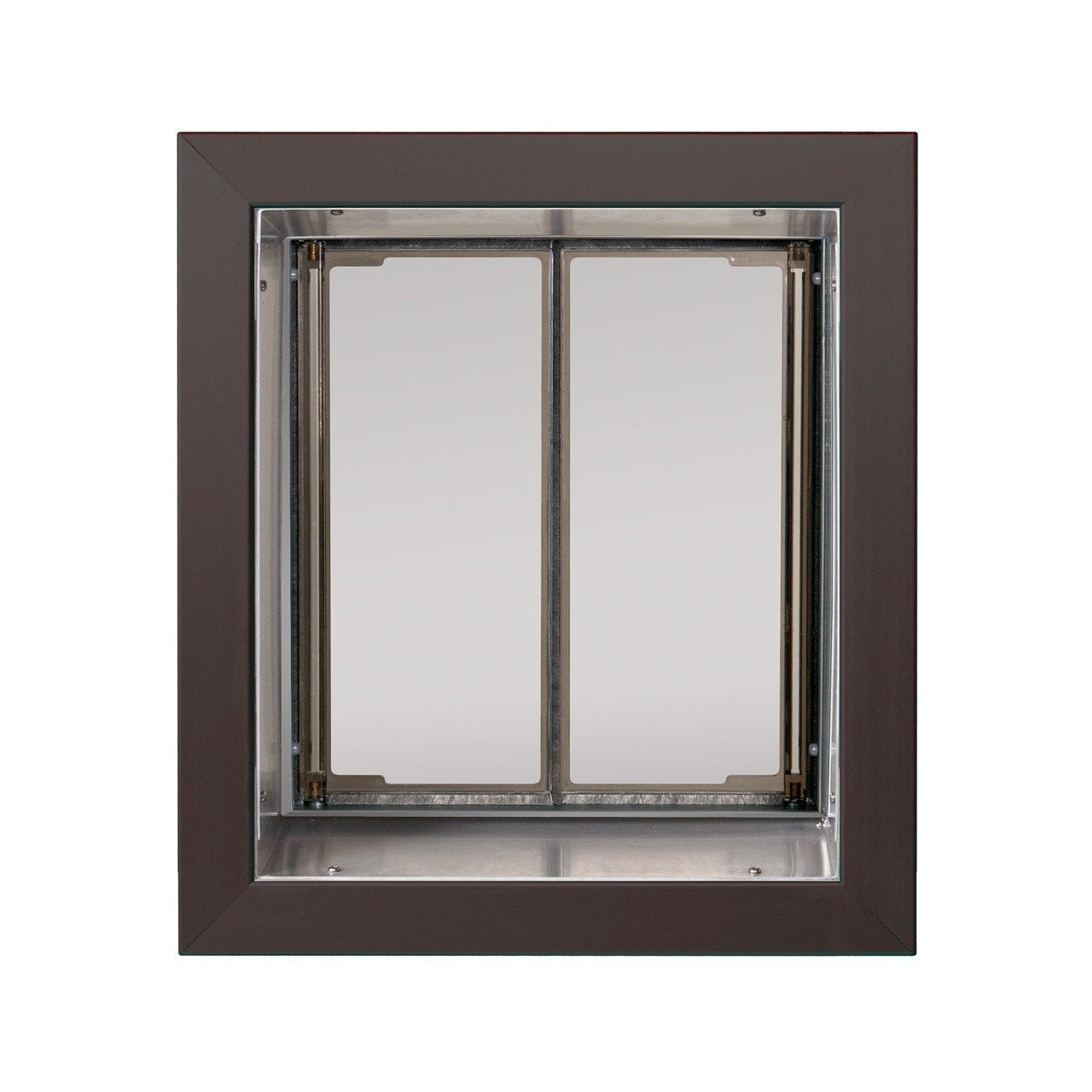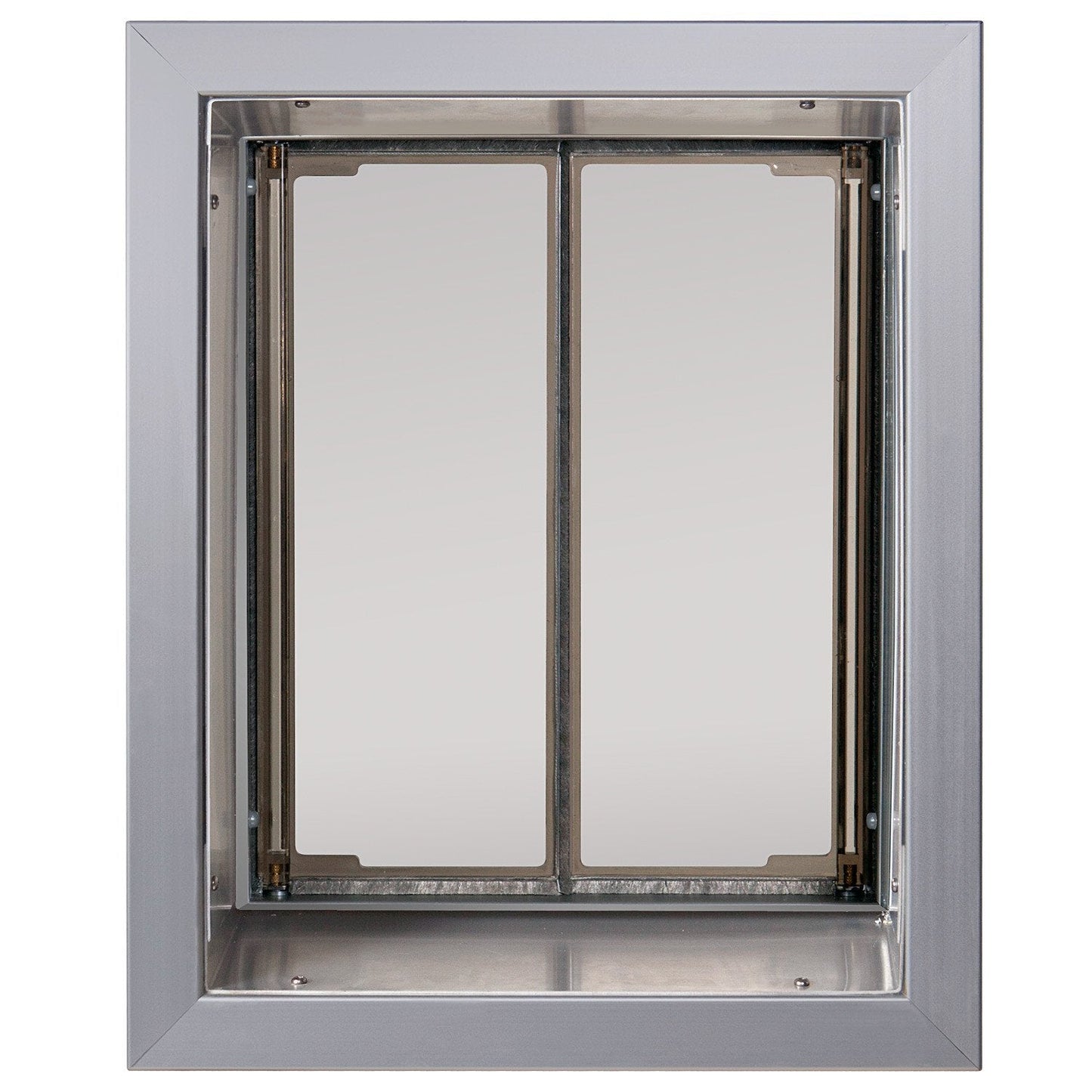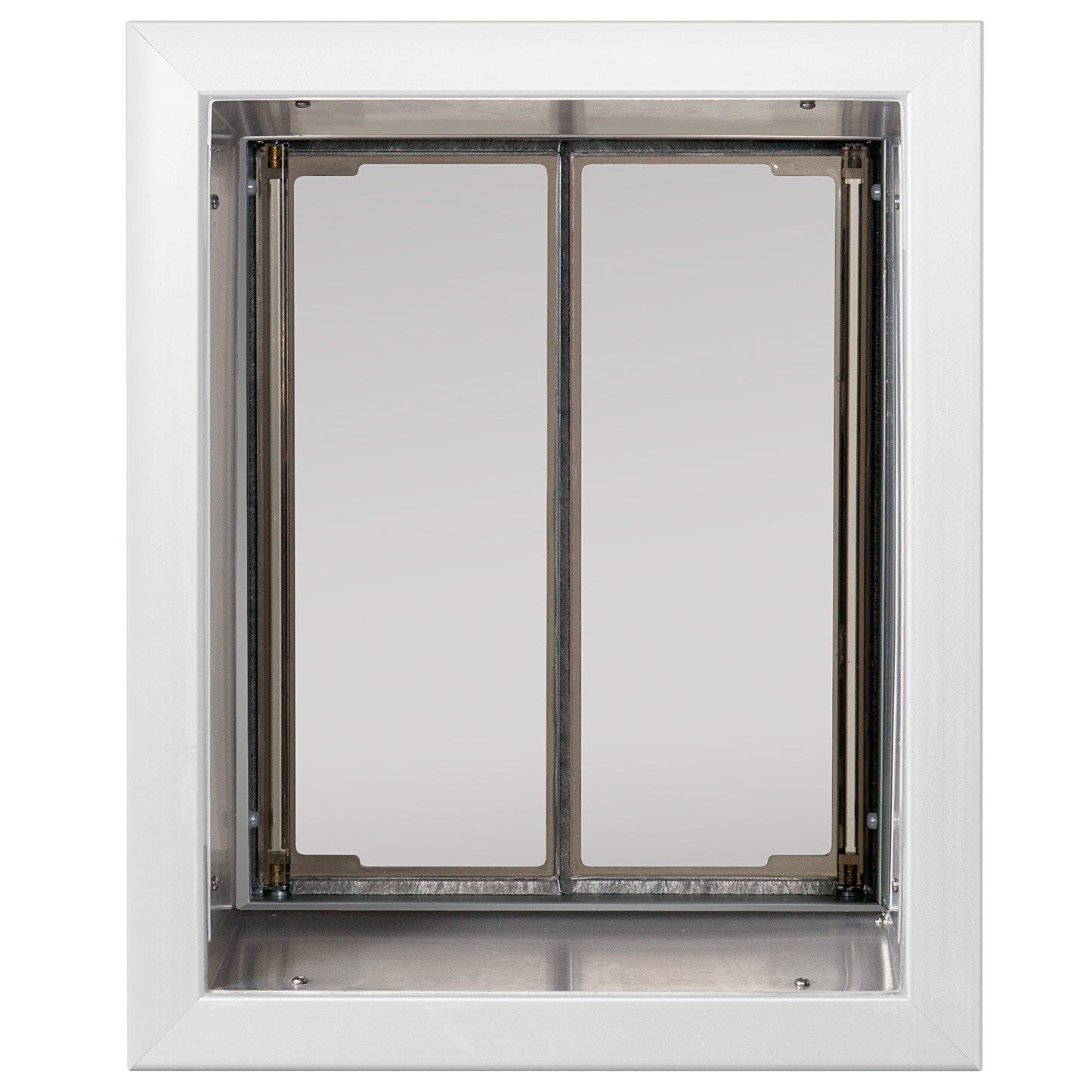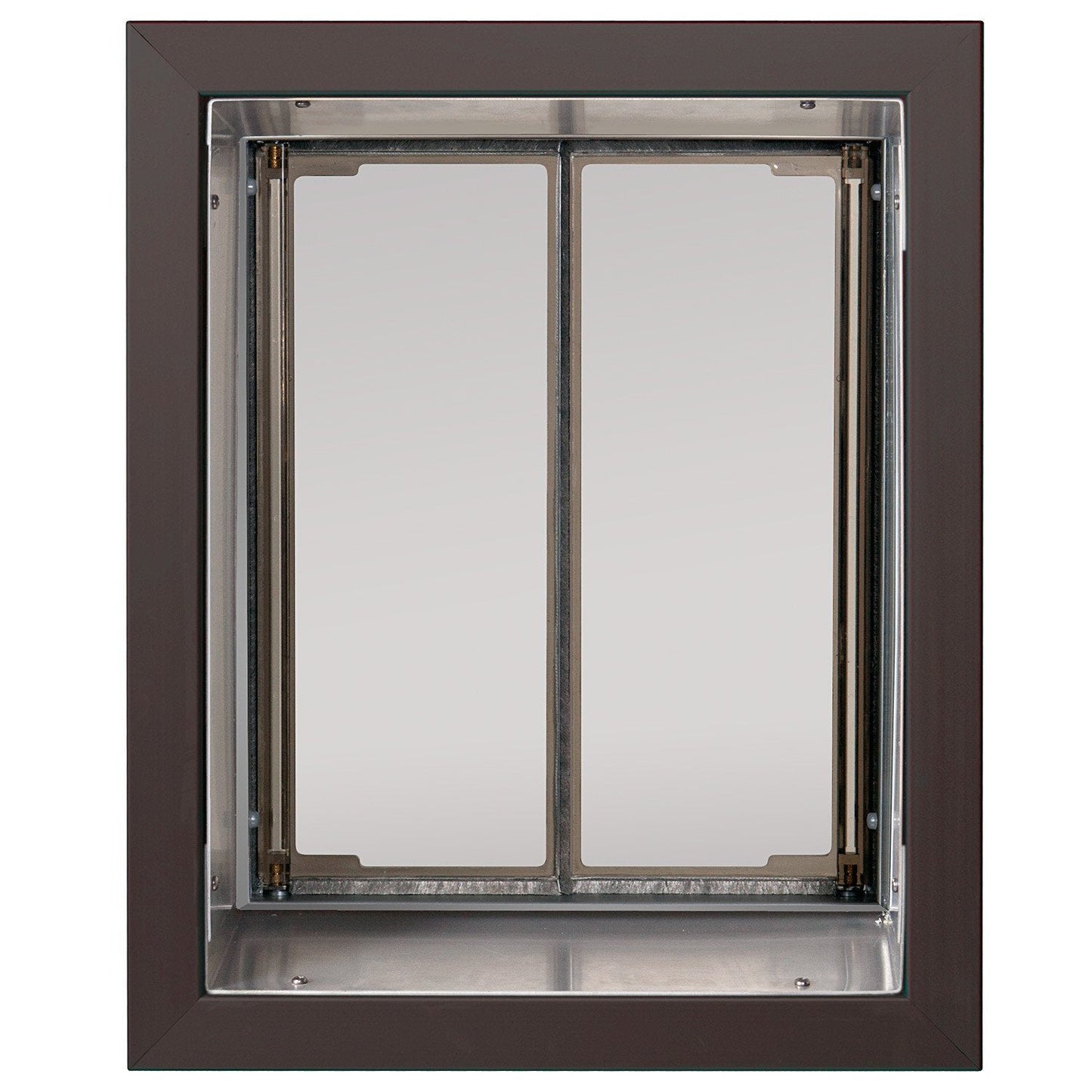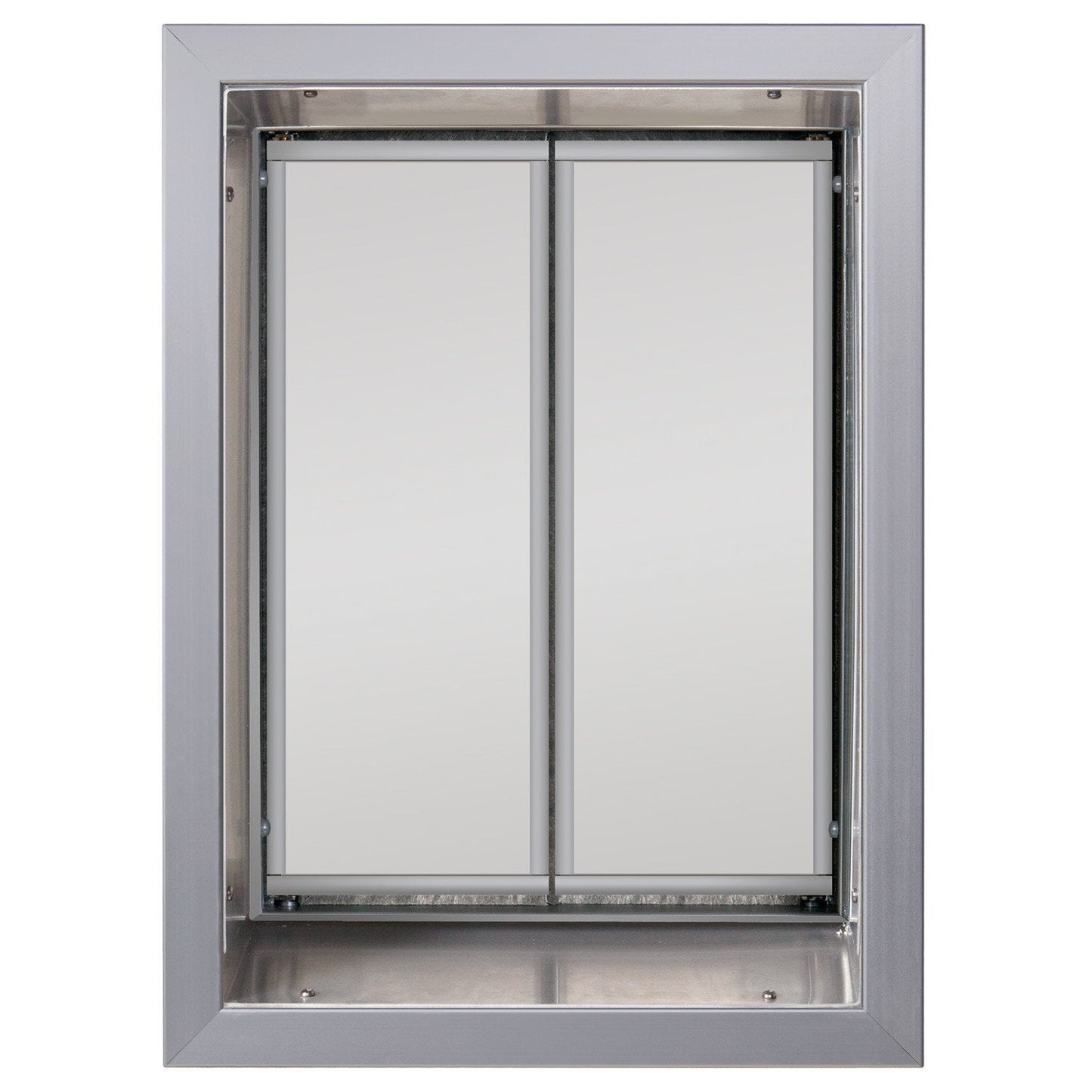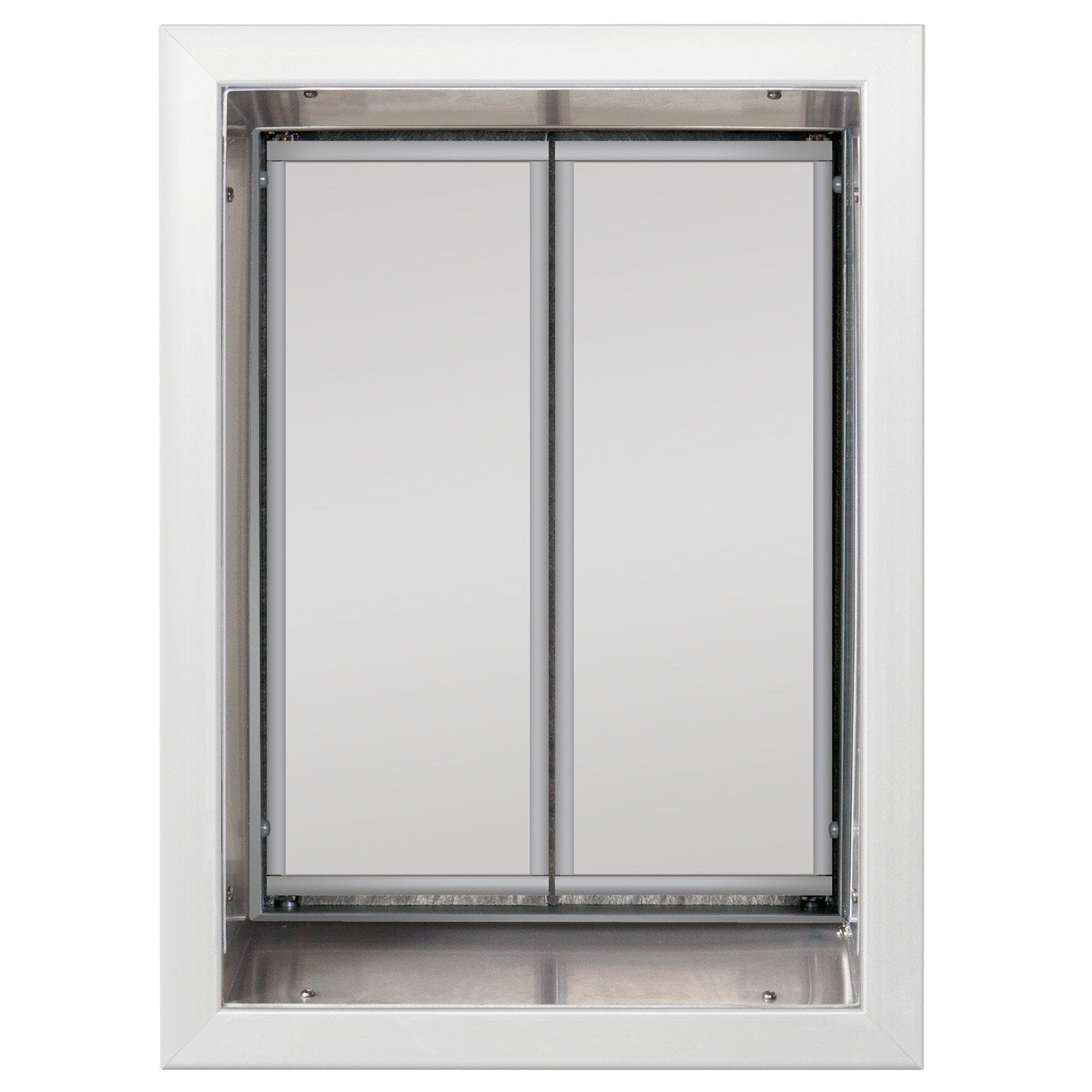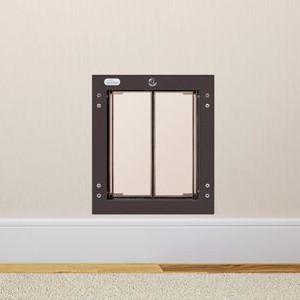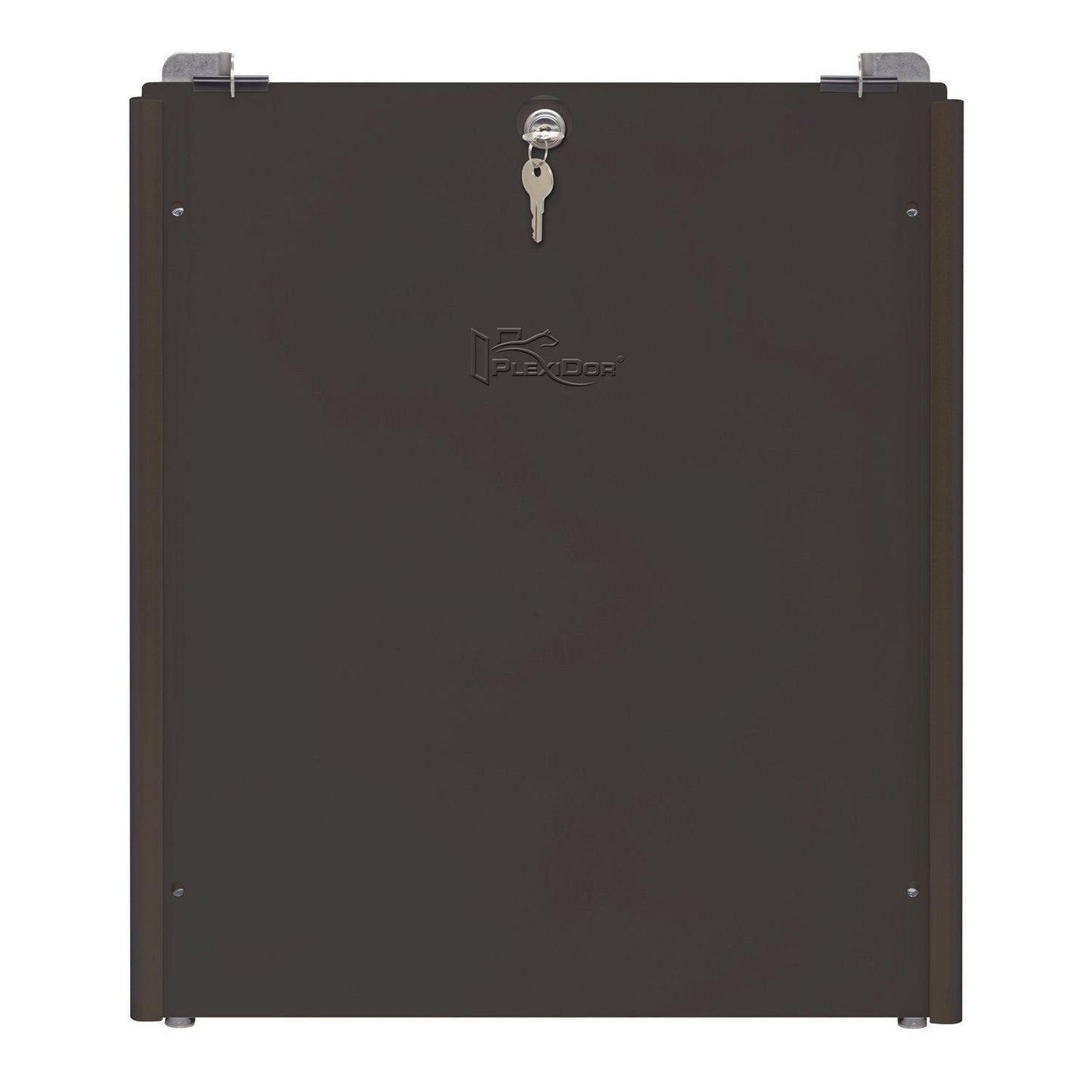 ---
PlexiDor Pet Doors Wall Entry Mounted Units - Best Cat & Dog Door for Interior or Exterior Through Wall Installation
PlexiDor In-Wall Pet Doors are some of the highest quality panel style series of dog doors on the market. Semi-indestructible pet door panels made from shatter resistant dual-thermo pane acrylic. There is simply no other pet door that matches the quality, durability, or security of a PlexiDor Performance Wall Mounted Pet Door.
Plexidor Wall Entry Pet Door Key Features
Easiest Door for Any Pet, Big or Small- PlexiDor Performance see-through K9 composite panels swing open from the sides like old style saloon doors. They are uniquely designed to open very easily with a gentle push, making it the best pet door for homes with tiny and/or large pets. The panels then quietly swing closed by themselves, thanks to built-in heavy duty springs so your pets will never get scared.
Built to Last - The panels are made from a special K9 composite which resists damage from sunlight, extreme temperature, and heavy impact. Both exterior and interior frames are made from a heavy duty anodized aluminum, which is durable enough to prevent rust, bending, cracking, and warping. The corners are reinforced to keep their shapes even after years of heavy use. This is all backed by a 10 Year Warranty.
Best Looking Pet Door for Any Home - The frames also come in three beautiful finishes that look great in any home. This includes a baked-on white or bronze, or an anodized silver (a similar finish to stainless steel appliances in your home).
Highest Energy Efficiency to Save on Energy Bills - Each PlexiDor is made of dual thermo-pane panels, which are also lined with a high-density, nylon pile, weather seal. This industrial-grade seal wraps tightly around all four edges for superior draft control. This means that no matter where you are in the United States, in the middle of a winter blizzard or desert heat wave, your Plexidor is there saving you money. 
Versatile, Installs Through Almost Any Material - Wall units were designed to install into interior walls or as well as into stud, brick, block, or cement exterior walls from 4 to 12 inches thick.
Extra Secure to Keep Your Dog In, and Unwanted Critters Out - For everyday use, the medium, large, and XL size PlexiDors have a key lock, while the small size has a 4-way manual lock. For extended periods away from home, sizes Medium and up also include a heavy duty 20-guage steel locking security plate cover that fastens to the inside of the pet door with four bolts for a very secure lock.
Keeps Water Out - Each wall unit includes a sturdy anondized aluminum tunnel to connect the interior and exterior frames. Unlike cheaper pet doors, the unique design of the Plexidor tunnel is slopes outward to keep water out.
EXTRA Protection from the Elements (Optional) - The PlexiDor Awning (sold separately) can be added to any PlexiDor. Not only does it prevent rain, sun, snow, and wind from entering through the pet door. On top of this, it makes the door quieter and easier to use in harsh weather conditions AND helps to lower energy bills even more.
Plexidor Wall Mounted Pet Door - Sizing Information
Need help finding the best size? Call or E-mail us and we'll help you find the right size for your cat or dog!
Proudly manufactured in the USA!
We recommend using our Max Weight to determine the best Pet Door Size. However, if your cat or dog is right at a Recommended Maximum Weight, then it would be best to measure them from the ground to the top of the shoulders. If you are measuring, it is important to keep in mind the following:
Cats and dogs will both duck their heads and lift their feet to go through a door.
For homes with large and small pets, a PlexioDor will open easily enough for smaller pets to use larger pet doors.
Almost every door will be installed a few inches above ground level. Generally this is anywhere 2" to 14" depending on the height of the smallest cats/dogs is.
With this in mind, it is best to make sure that the top of the Opening Dimensions are about 2" above the the shoulders of your largest dog.
Click on the Sizing & Measuring tab for even more details on how to measure the right size for your pet. You can also see our Printable PlexiDor Sizing & Measuring PDF File Here
Door Size
Recommended Max Weight
Opening Dimensions (W x H)
Outside Rough Cut Hole* (W x H)
Overall (W x H)
Small
Dogs up to 9 lbs
Cats up to 24 lbs
6.5" x 7.25"
8.375" x 10.125"
10" x 12"
Medium
Dogs up to 40 lbs
9" x 12"
11.875"x 15.25"
13.75" x 17.5"
Large
Dogs up to 100 lbs
11.75" x 16"
14.5" x 19"
16.5" x 21.25"
Extra Large
Dogs up to 220 lbs
16" x 23.75"
18.5" x 26.5"
20.5" x 28.75"
*Note: The Inside Rough Cut Hole will be a slightly smaller dimension than the outside.
PlexiDor Size Specific Features
The PlexiDor Small units are intended for cats and small dogs. It opens from left to right with precision smoothness and the panel swings so easily, even the smallest kitten or puppy can push the door open.
The panels on the PlexiDor Extra Large dog door models are virtually indestructible. Designed to accommodate large dogs up to 220 lbs that like to chew, the dog door panels are manufactured using a solid 3/8 inch thick sheet of shatter resistant acrylic. They are also equipped with a factory installed chew proof aluminum trim around all four edges.
PlexiDor 10 Year Warranty
PlexiDor Performance Pet Door is designed with the highest quality material. All manually opened PlexiDor pet doors are covered by a 10 year limited residential warranty. Any defective part will be repaired or replaced without expense to the customer (including standard shipping service) for 10 years from date of purchase.
PlexiDor Pet Door Warranty Details - Printer Friendly Version
PlexiDor In Wall Pet Door - Additional Product Details
Manufacturer - Plexidor
Your Maximum Pet Size - Cats, Large Cats, Small Dogs, Medium Dogs, Large Dogs, X-Large Dogs
Climate Suitability - Temperate-3 Season
Wind Resistance - Average
Sealing Value - High
Self-Framing - Yes
Frame Material - Extruded Aluminum
Insulation Value - Average
Flap Material - Acrylic
Flap Design - Single, Rigid, Insulated Flap
Flap Colors - Clear
Flap Thickness - 3/8"
Replacement Flaps Available - Yes
Ability to Lock Flap - Separate Locking Cover-Loads from Front, Built-In 2-Way Locking
Locking Cover Material - Steel
Can Be Installed In - Walls, Kennel Wall
Warranty Period - 5 years limited
---