Estimated Shipping Widget will be displayed here! (with custom color)
Regular price
Sale price
$2,409.00
Unit price
per
Sale
Sold out
Orders over $499 qualify for free shipping.
Pet's Choice Guarantee
🗸 Lowest Price Guaranteed
🗸 100% PCI Compliant Secure Shopping
🗸 Easy Returns
🗸 Fast & Free Shipping on orders over $499
🗸 Dedicated Customer Service
🗸 0% Interest Financing Available
View full details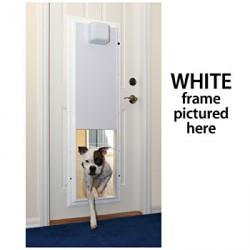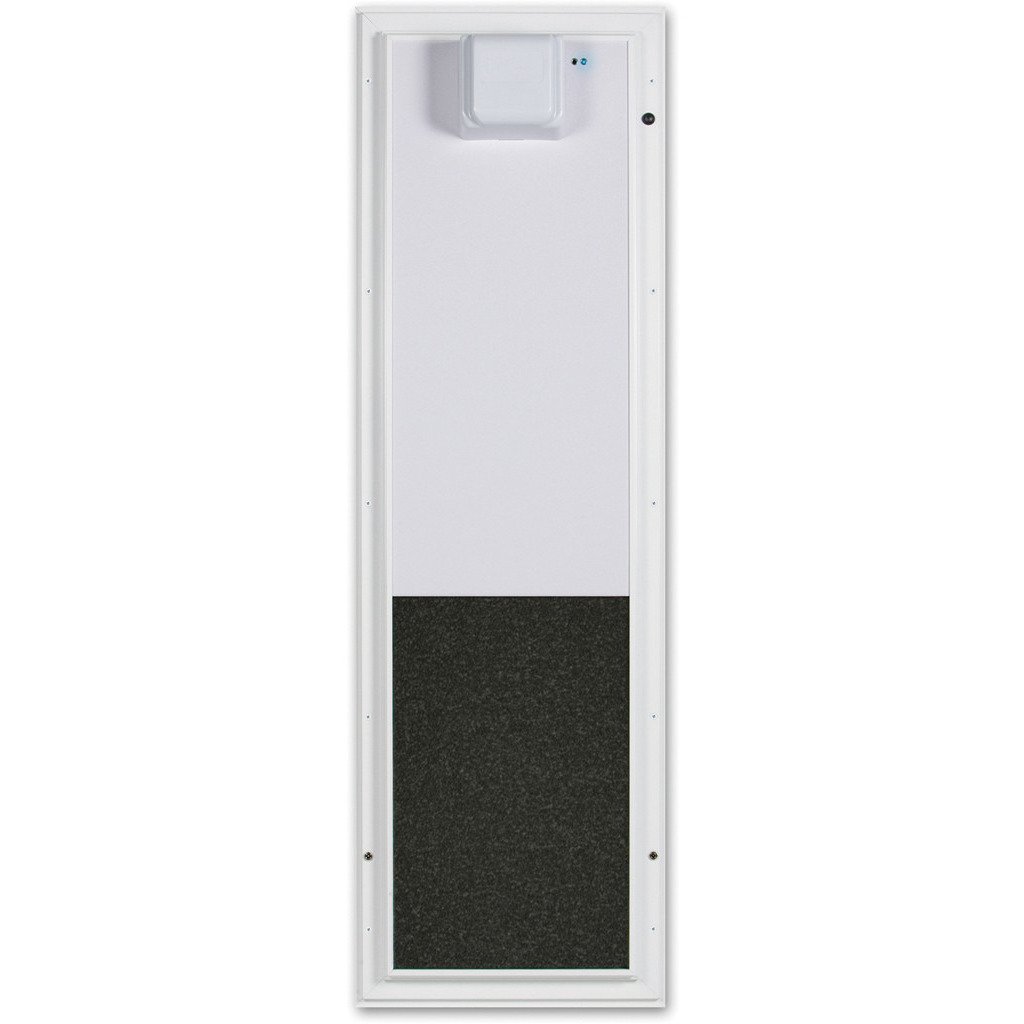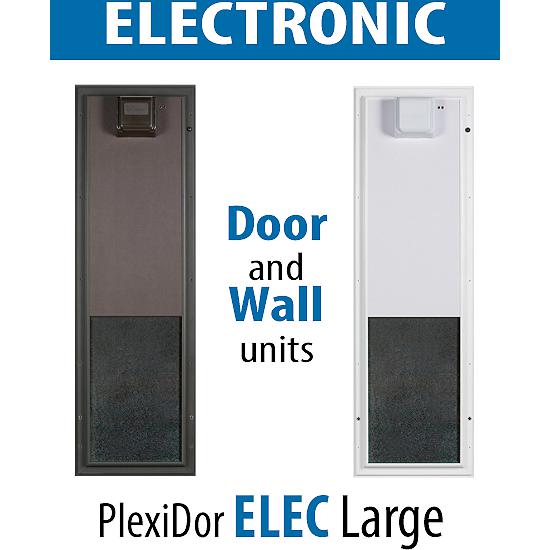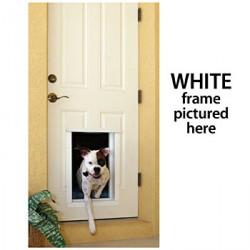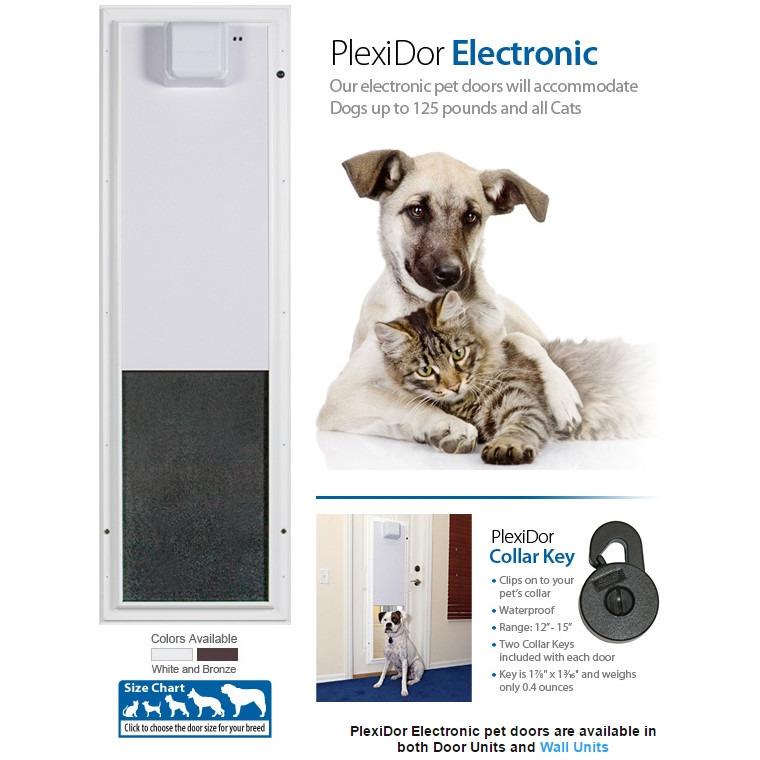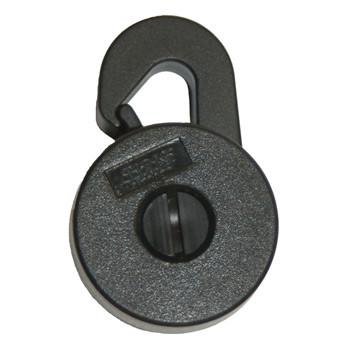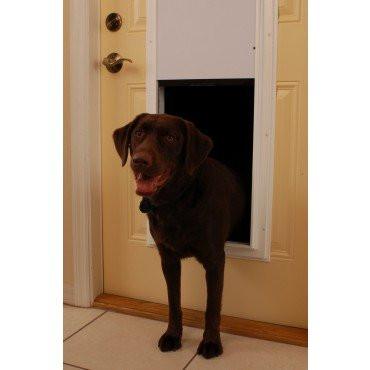 ---
PlexiDor Electronic Motorized Door Mounted Dog Door
Whenever security and pet access control are priorities, the PlexiDor Electronic dog door is the preferred choice of pet owners worldwide.
There are many advantages to using an electronic dog door:
Allow your pets to come and go as they please while keeping out neighborhood pets and/or other animals
Keeps one pet in (often a cat) while letting others out
Prevent a child or baby from getting out, while allowing pets to go out
Prevent the wind from blowing open the door, as all PlexiDor electronic doors are windproof
Using state-of-the art RFID technology, the sensor reads the pre-programmed code to automatically open and close only for pets equipped with a programmed collar key. This leading-edge technology is passive, no batteries to fail just when you need them, and an unlimited number of "combinations" for unlocking the pet door, so you can have as many pets as you'd like using the door and never have to worry about the neighbors' pets coming in your door. In addition, the RFID chip will not interfere with any existing invisible fencing or alarm system. The collar key weighs only 0.4 ounces, easily snaps onto any pet collar, and is waterproof, shockproof, and rugged.  
The door has a composite panel that slides up and down like a miniature garage door, and is made of ABS - and extremely durable material. When inactive, the panel acts as a security door. The door can be adjusted to control how long the panel stays open, from 1 to 15 seconds. The PlexiDor electronic plugs into a standard household power outlet with a 15' power cord (included) or can be hardwired. It is easy to program and even easier to use.
The PlexiDor Electronic Pet Door comes only in a Large size and can accommodate dogs up to 125 lbs and cats of all sizes. Each unit includes 2 RFID Collar Keys. The Electronic PlexiDor can have up to 10 keys programmed to it.
For extra protection from the elements, the PlexiDor Awning can be purchased separately and added on to prevent rain, sun, snow, and wind from entering through your pet door. 
Sizing Information
The easiest way to test flap size for your pet is to cut a hole in a piece of cardboard that is the size of the flap you are interested in, then coax your pet through (use treats if necessary). Place the cardboard in the opening of a door so they have to walk through the hole to get to the reward! 

Click on the Sizing & Measuring tab for more details on how to measure the right size for your pet.
| Door Size | Max Weight | Flap Dimensions (W x H) | Outside Rough Cut Hole* (W x H) | Overall (W x H) |
| --- | --- | --- | --- | --- |
| Large | Dogs up to 125 lbs | 12.75" x 20" | 14.25" x 21.5" | 17.125" x 54.625" |
*Note: The Inside Rough Cut Hole will be a slightly smaller dimension than the outside.
Key Features
Dogs up to 125 lbs and all Cats
Door units are framed to fit a standard exterior house door
Uses modern RFID chips that is light, shockproof and waterproof and doesn't require batteries. They don't interfere with underground/invisible fencing
A stainless steel interior locking bar ensures security when the unit is not in use
Motorized dog door seals very well, preventing all air gaps, maximizing energy efficiency
Low profile design (1 5/8" thick) is more attractive than other bulkier units
Safety feature prevents the panel from closing when there is any obstruction
Never purchase replacement flaps again
Proudly manufactured in the USA
5-Year residential warranty
PlexiDor 5 Year Warranty
PlexiDor Performance Pet Door is designed with the highest quality material. All PlexiDor pet doors are covered by a 5 year limited residential warranty. Any defective part will be repaired or replaced without expense to the customer (including standard shipping service) for 5 years from date of purchase. (Labor is not covered).
Product Details
Manufacturer - Plexidor
Your Maximum Pet Size - Medium Dogs, Large Dogs, X-Large Dogs
Controls Access - From Inside and Outside
# of Collar Keys Included - 2
Operates On - AC Power
Flap Opens - Motorized
Frame Material - Aluminum
Flap Material - Acrylic
Flap Design - Single, Two Part , Rigid, Thin Flap
Flap Thickness - 1/8"
Locks in Two Directions - Yes (Better at keeping out raccoons)
Door Open Type - Motorized and Opens for Key Signal
Additional Locks - None
Maximum Number of Pets per Door - 10
Activated By - RFID
Can Be Installed In - Aluminum Door, Steel Door , Solid Core Door, Hollow Core Door, Metal Doorr
Warranty Period - 5 years limited
---